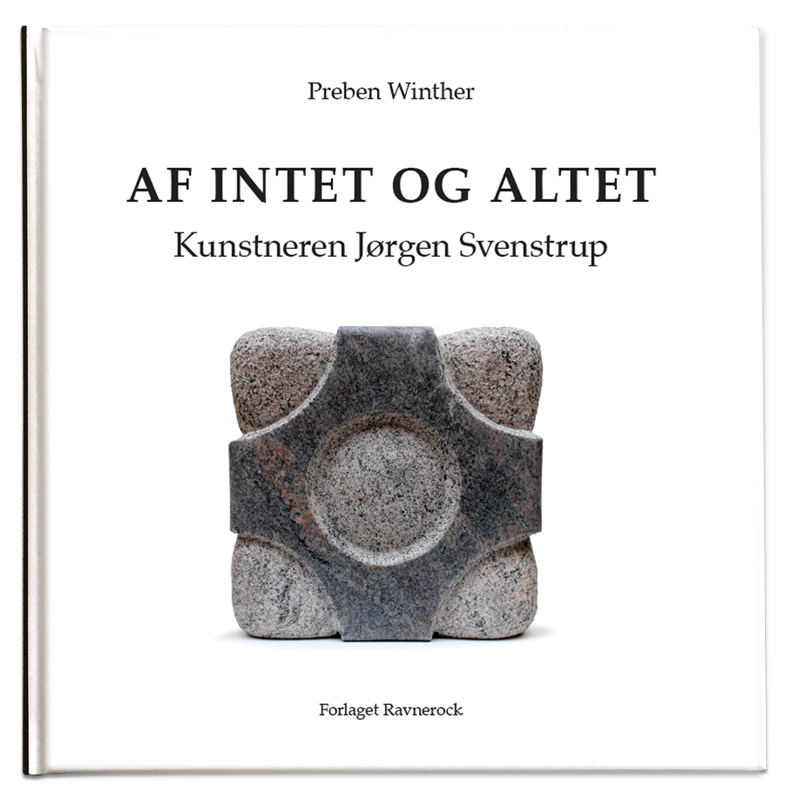 AF INTET OG ALTET
Kunstneren Jørgen Svenstrup
Preben Winther
Igennem det halve århundrede, Jørgen Svenstrup har arbejdet som professionel kunstner, har han udtrykt sig inden for mange forskellige genrer. Mangfoldigheden i hans livsværk er overvældende.
For Jørgen Svenstrup har det været væsentligt at undlade alt overflødigt i sine værker. At nå frem til en indlysende enkelhed, ind til kernen, der kunne løfte det konkrete og individuelle op og ind i det almene. Hans arbejder rummer altid dimensioner af ikke fysisk karakter, en andethed, der er baseret på erkendelser af den store universelle sammenhæng, hvor tid og rum mødes, og som alt eksisterende indgår i og udgår fra. Også kunsten.
135 sider illustreret.
Forlag: Forlaget Ravnerock 2015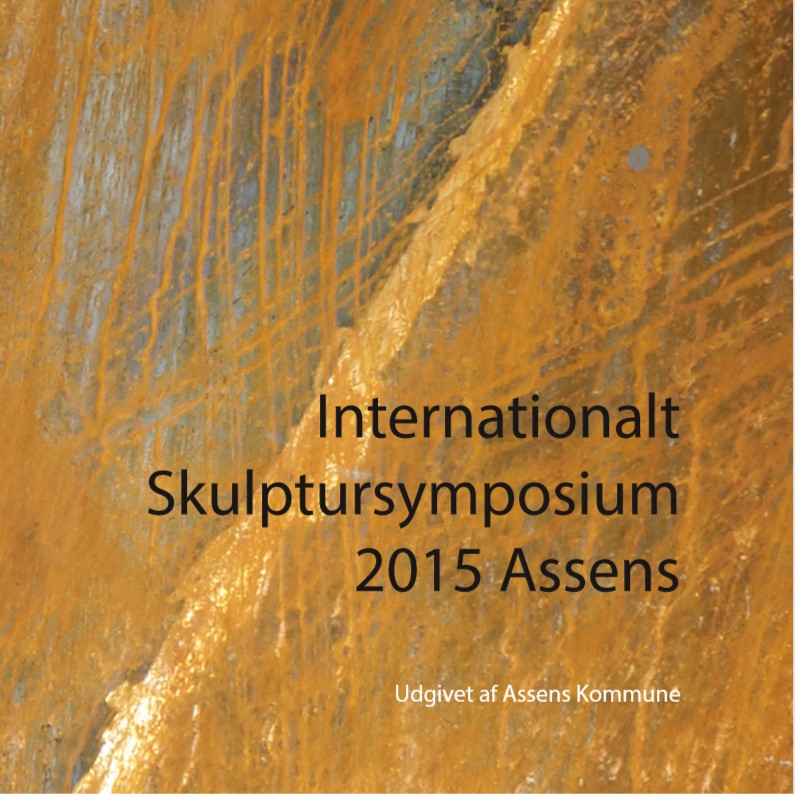 Internationalt Skulptursymposium
Forfatter: Jørgen Svenstrup
Forord af: Ena Nørgård
Dokumentationen er en beskrivelse af hele projektet fra ide til afslutning.
Igennem 14 dages intenst arbejde udførte 6 internationale kunstnere under ledelse af billedhugger Jørgen Svenstrup seks store jernskulpturer, som efterfølgende blev overdraget til Assens Kommune.
Skulpturerne er efterfølgende opstillet 6 forskellige steder i Assens Kommune.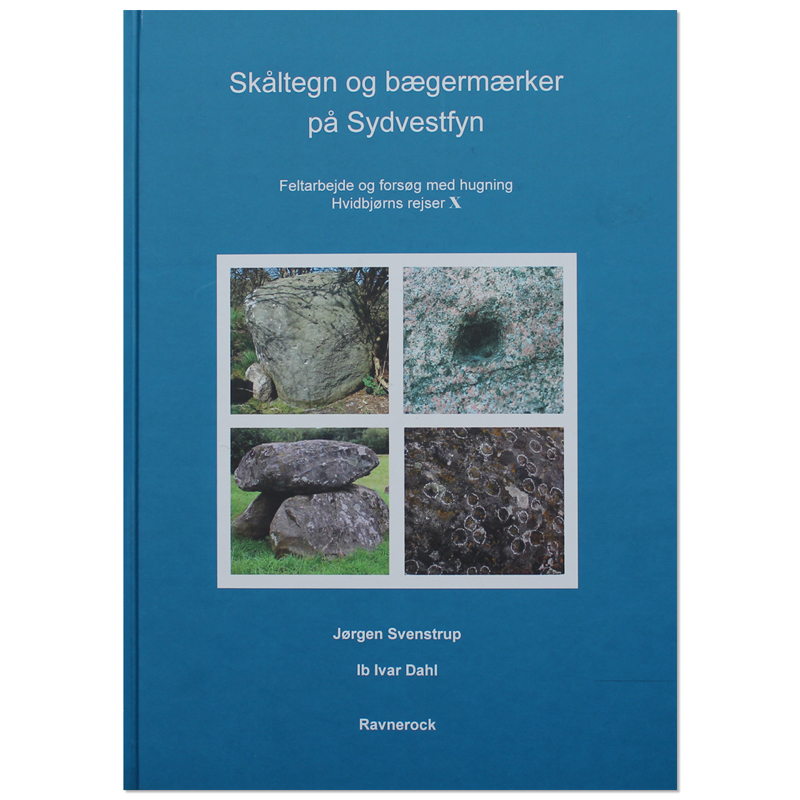 Skåltegn og bægermærker
på Sydvestfyn
Feltarbejde og forsøg med hugning
Hvidbjørns rejser X
Jørgen Svenstrup og Ib Ivar Dahl
Ved hjælp af sammenlignende studier over bronzealderens skålsten på Fyn og bægermærkesten på øerne i Helnæs Bugt, når forfatterne frem til en definition af bægermærkets specielle karakteristika og påviser derved fundet af en type helleristninger, som ikke tidligere er fundet og beskrevet i arkæologisk litteratur.
Bogen indeholder endvidere dokumentation af forsøg med hugning af skåltegn og bægermærker, som udmærker sig ved at være de første kendte praktiske forsøg på at finde frem til de værktøjer, som har været brugt ved fremstilling af fortidens helleristninger.
Endelig er bogen en kvalificeret guide til både forfatternes fund af bautasten med bægermærker på øerne i Helnæs Bugt og alle fortidsminder med bronzealder skåltegn i hele Assens- og Faaborg- Midtfyn Kommune.
203 sider rigt illustreret. Indlagt CD rom med data.
Forlag: Ravnerock 2013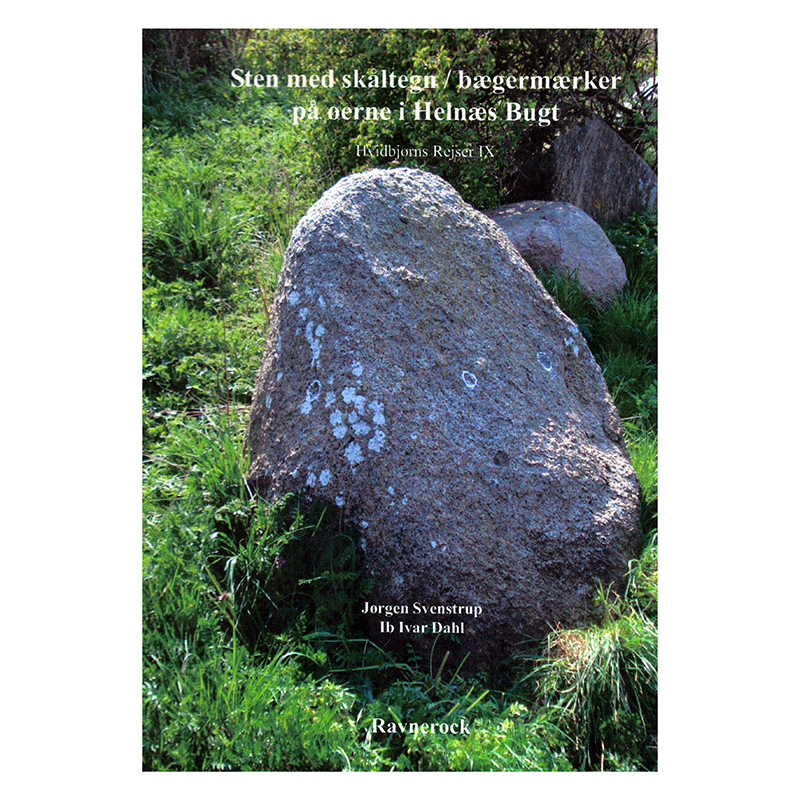 Sten med skåltegn / bægermærker
på øerne i Helnæs Bugt
Hvidbjørns rejser VIIII
Jørgen Svenstrup og Ib Ivar Dahl
Udførlig rapport over fundne bautasten med skåltegn/bægermærker med nøjagtig angivelse af position, placering, størrelse, antal tegn osv.
Forlag: Ravnerock 2009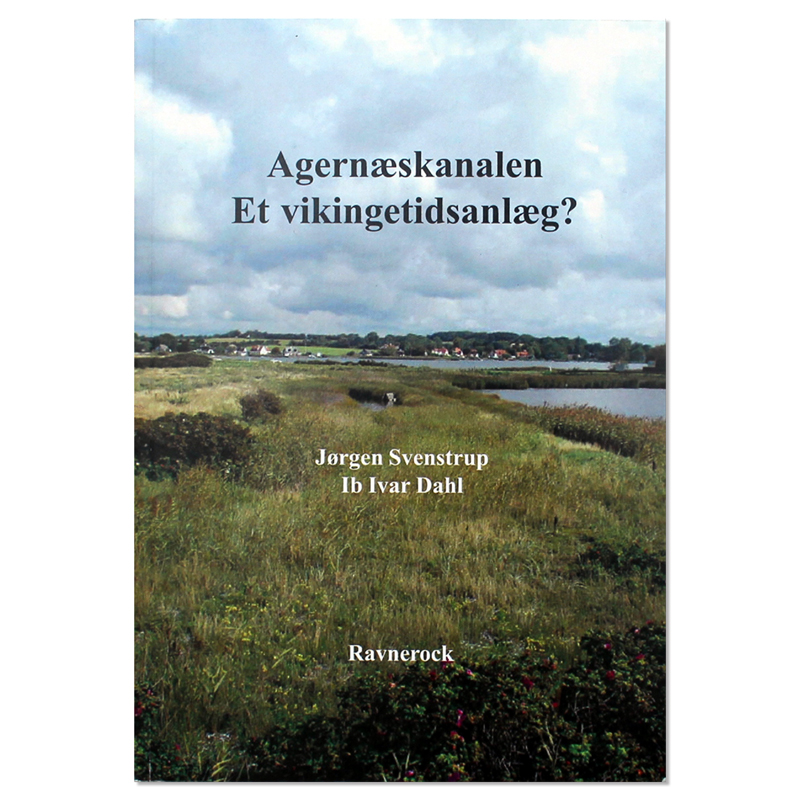 Agernæskanalen - et vikingetidsanlæg?
Hvidbjørns rejser VIII
Jørgen Svenstrup og Ib Ivar Dahl
På den smalle landtange mellem Helnæsfjorden og Lillebælt er der i dag synlige spor af en gravet kanal. Lokale beboere fortæller, at fiskerne for "længe siden" gravede en kanal fra Helnæsfjorden og ud til Lillebælt for hurtigere at komme fra fjorden til bæltet. Forfatterne laver grundig research og efterforsker sandsynligheden af historiens rigtighed, men kommer til et ganske andet resultat.
Forlag: Ravnerock 2008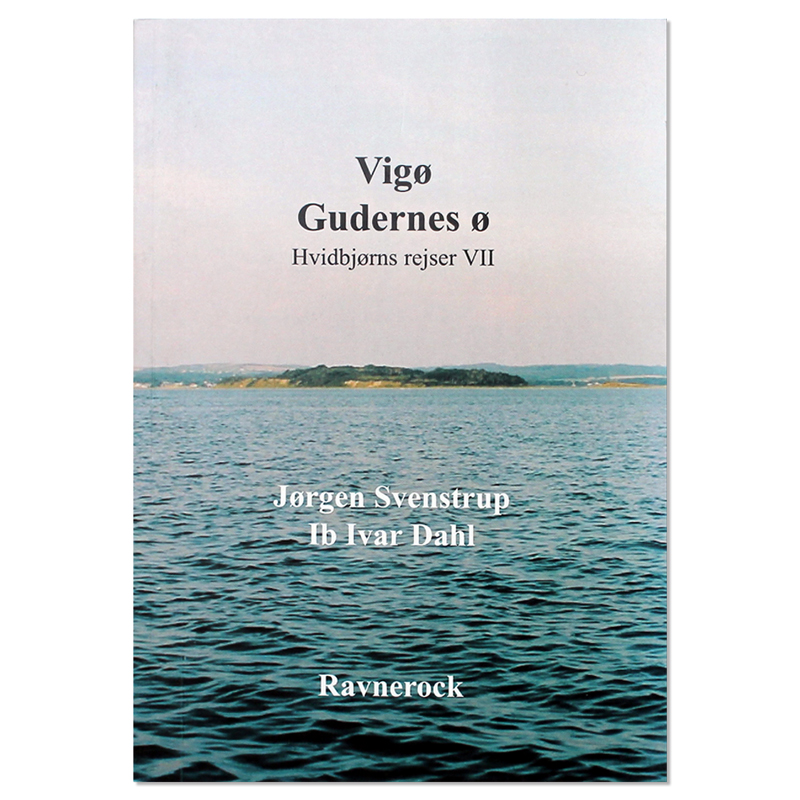 Vigø gudernes ø
Hvidbjørns rejser VIII
Jørgen Svenstrup og Ib Ivar Dahl

En gammel oldtidsvej fører fra Fyn og Helnæs over øerne Illumø og Horsehoved til Vigø. Vejen er afmærket med rækker af bautasten med skålformede tegn og på Vigø findes stensteler, som fortæller om et større fortidigt kultisk anlæg.
52 sider
Forlag: Ravnerock 2007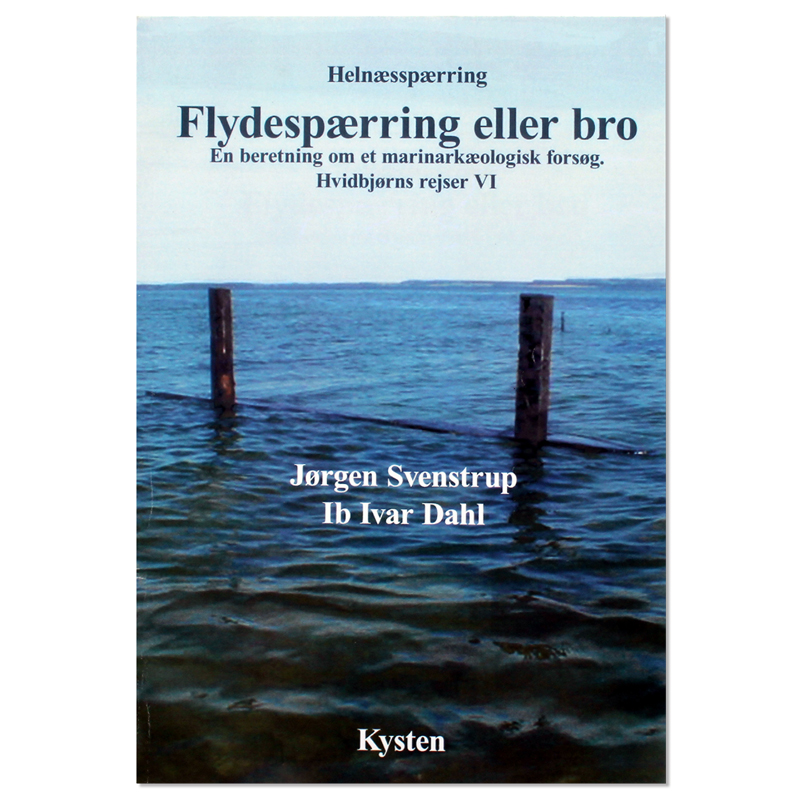 Helnæsspærring
flydespærring eller bro
Hvidbjørns rejser VI
Jørgen Svenstrup og Ib Ivar Dahl
En beretning om et marinarkæologisk forsøg, hvor forfatterne efterprøver eksisterende teori om en vikingetids –flydespærring mellem Helnæs og Illumø ved fysisk at konstruere og opstille elementer af anlægget. Forsøget viser markante svagheder i teorien og peger på en anden indlysende konstruktion.
48 sider
Forlag: Ravnerock 2005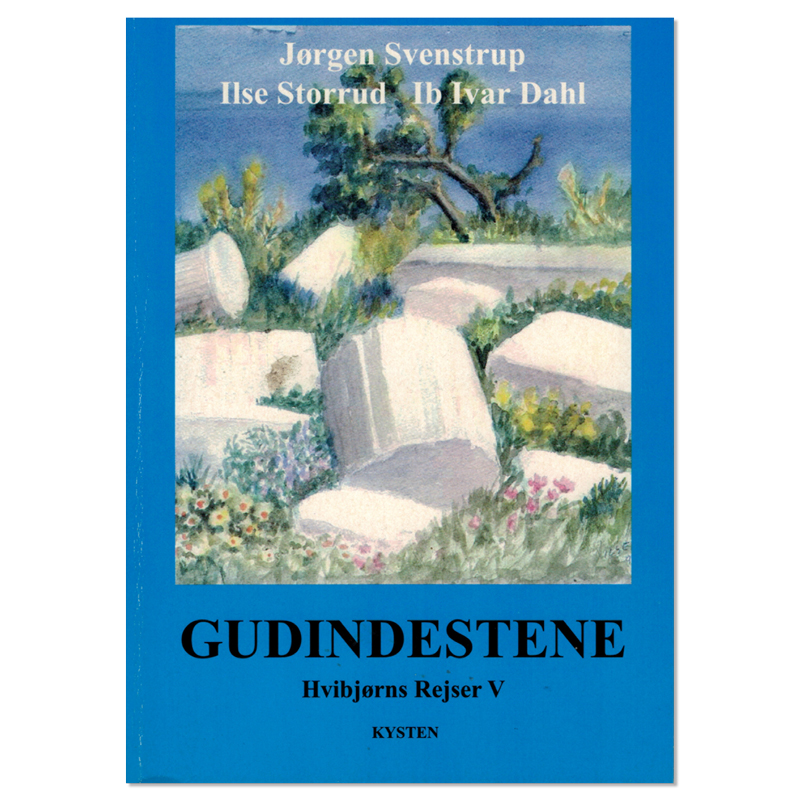 Gudindestene
Hvidbjørns Rejser V
Jørgen Svenstrup og Ib Ivar Dahl
Det er en fortælling om en rejse til det sydlige Mani i Grækenland, og et besøg på et guddommeligt sted, hvor mennesker i en fjern fortid satte sig spor i landskabet, der fortæller om både nordens og sydens religiøse forestillinger og åndelige arvegods.
88 sider illustreret af kunstneren Else Storrud
Forlag: Kysten 2002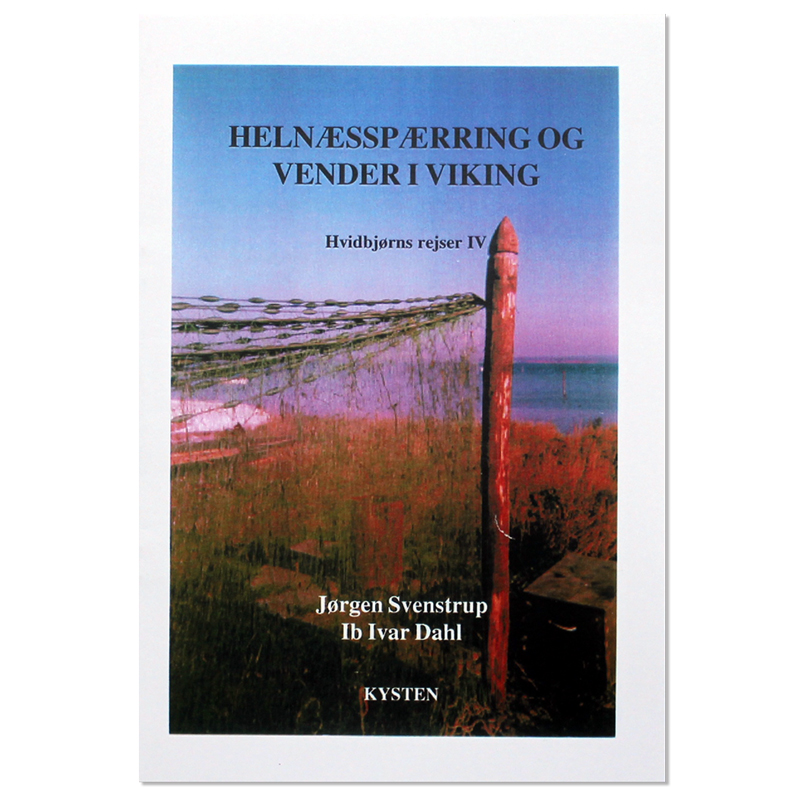 Helnæsspærring og vender i viking
Hvidbjørns rejser IV
Jørgen Svenstrup og Ib Ivar Dahl
Den gamle oldtidsvej er "gået i havet" og vi følger sporet, der fører fra fastlandet til øerne. Stenene viser stadig vej, selv om det på visse steder bliver nødvendigt at iføre sig dykkerdragt. Undervejs på rejsen bliver forestillingen om flydespærringen fra vikingetiden, som arkæologerne mener at have fundet mellem Helnæs og Illumø, til et genialt brobyggeri.
32 sider illustreret.
Forlag: Kysten 1999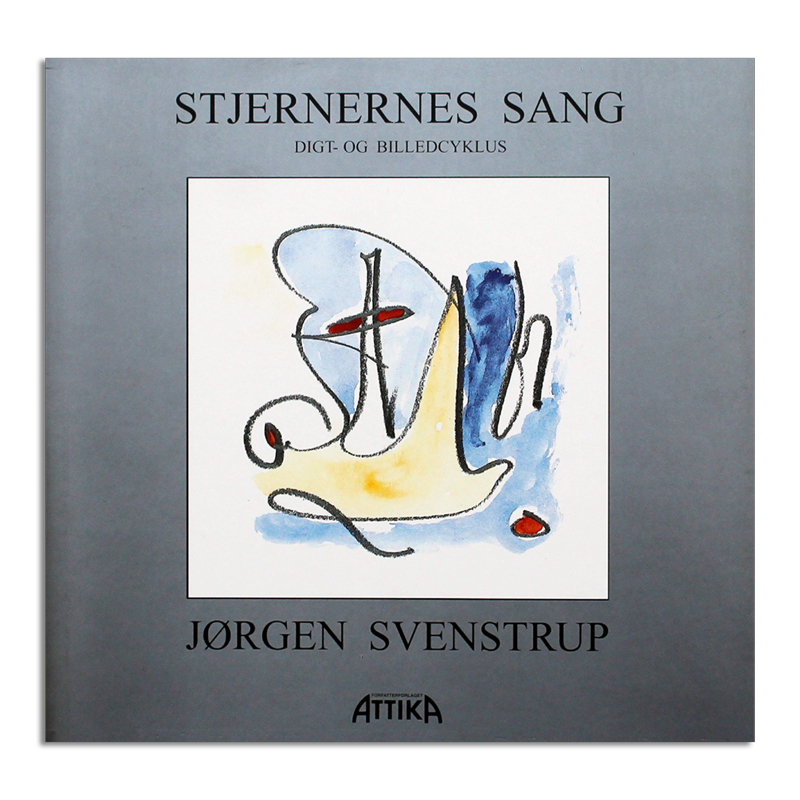 Stjernernes sang
- digt og billedcyklus
Jørgen Svenstrup
Digtsamlingen er blevet til under ophold i Spanien, hvor digte og billeder
er lavet i en strøm under påvirkning af døgnets skiftende indtryk og stemninger.
Digtene handler om de store ting: Livet, døden og kærligheden.
58 sider illustreret af kunstneren med 5 farvegengivelser.
Forlag: Forfatterforlaget ATTIKA 1997
Billedsprog
- tegn er tegn på noget
Jørgen Svenstrup
En lærebog i børns billedsprog med revurdering af tidligere tegneteorier. Bogen beskæftiger sig med billedsproget på det helt grundlæggende plan. Udgangspunktet er billedet - forstået som sprogligt udtryk med baggrund i sanseindtryk, der har samlet sig i sindets hukommelse. I bogen gøres der rede for billedsprogets oprindelse, betydning og udviklingsmuligheder. Endvidere indeholder den en ny farveteori og pædagogiske anvisninger.
Lektørudtalelse: "Et spændende og gennemarbejdet bud på et nyt syn på børns første billedsprog, primært henvendt til pædagoger og andre fagfolk samt interesserede forældre."
168 sider rigt illustreret.
Forlag: Semiforlaget 1996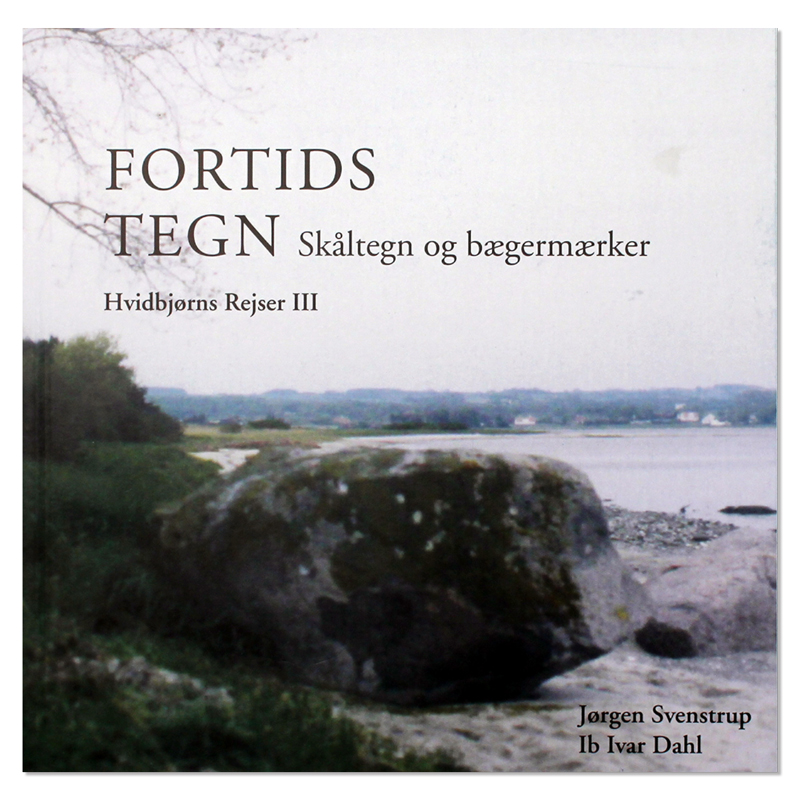 Fortids tegn

- skåltegn og bægermærker
Hvidbjørns rejser III
Jørgen Svenstrup og Ib Ivar Dahl
Denne rejse går i hovedsagen til tre små øer i Helnæsfjorden, hvor en gammel kultur manifesterer sig meget stærkt med en oldtidsvej som synes at have ført ud til et større kultanlæg. Et større stenanlæg fra oldtiden og en ny type helleristninger kommer for en dag.
60 sider illustreret.
Forlag: Kysten 1996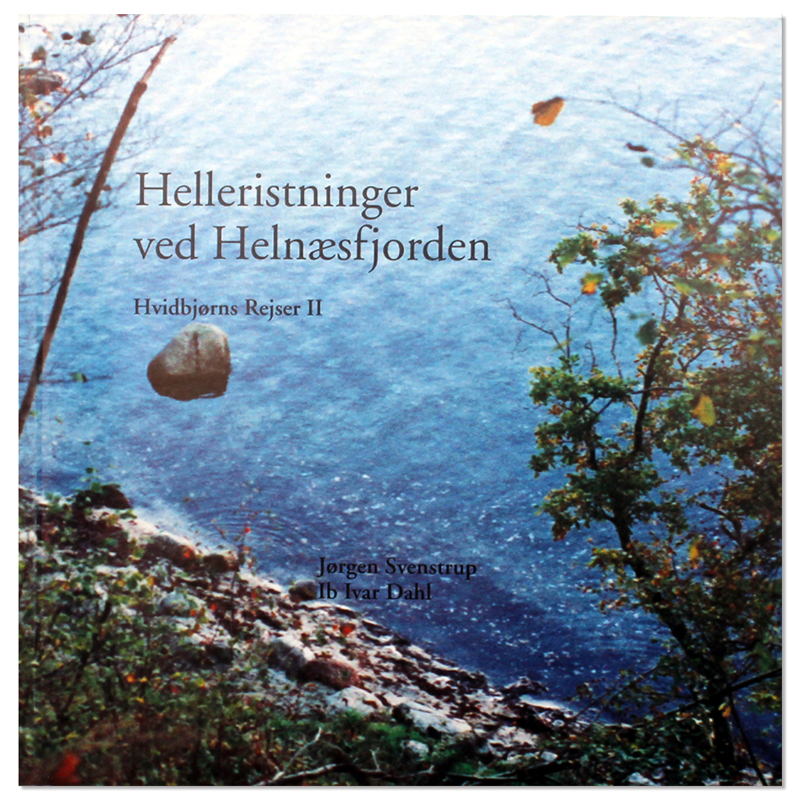 Helleristninger ved Helnæsfjorden
Hvidbjørns rejser II
Jørgen Svenstrup og Ib Ivar Dahl
Rejsen foregår i og omkring Helnæsfjorden, hvor hidtil ukendte helleristninger dukker op i hobetal. Under en storm blæser næsten alt vandet ud af Helnæsbugten, og der åbenbarer sig et stenlandskab med nye overraskelser. En spændende kultur er "gået i havet".
60 sider illustreret.
Forlag: Kysten 1995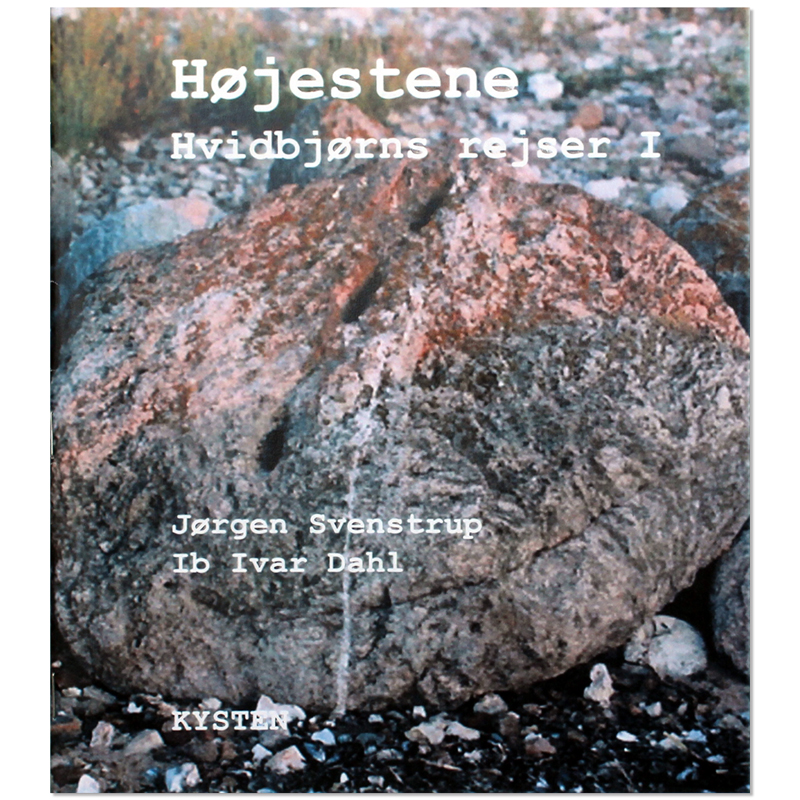 Højestene
Hvidbjørns rejse I
Jørgen Svenstrup og Ib Ivar Dahl
Bogen er den første i rækken af foreløbig fem bøger, der beskæftiger sig med kulturhistorie, som specielt er knyttet til sten. Den beskriver en rejse ud i det Sydfynske øhav med skibet "Hvidbjørn" på jagt efter oprindelsen til og meningen med stednavnene "Højestene". Der gøres forunderlige opdagelser, som åbner for nye perspektiver på vore forfædres liv og tro.
Og oplevelserne åbner for både nøgtern overvejelse og ren poesi.
34 sider illustreret.
Forlag: Kysten 1995